Kantoorruimte in hartje Uden
Huren vanaf €398 ex. BTW per maand
Compleet
ingericht kantoor
Een eigen
parkeergarage
Vergaderzaal
met beamer
Keuken met
Nespresso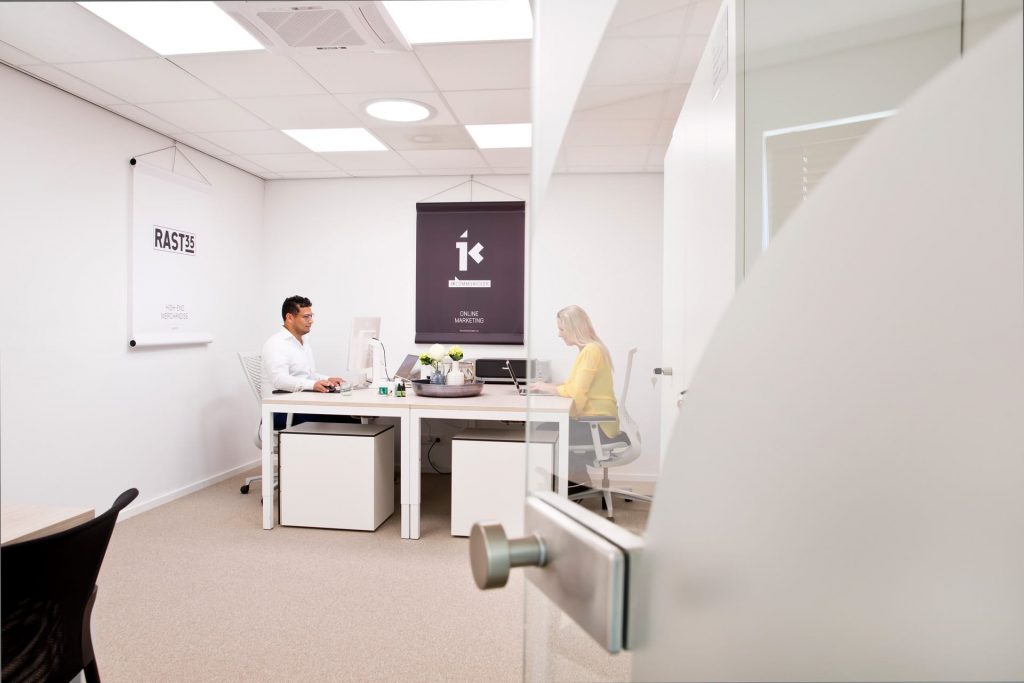 Kantoorruimte in een dynamische omgeving
De Bovenkamer is een uniek kantoorverzamelgebouw met een stijlvolle en exclusieve uitstraling. Het pand ligt in het centrum van Uden en bied je zowel de ruimte als de faciliteiten om prettig te werken.
Een oase van stijl De Bovenkamer is uniek door haar compacte, sfeervolle karakter. De lichte kantoorruimten zijn ingericht met kwalitatieve meubelen en materialen, net als de ontvangstruimte. Een prettige plek, die uitnodigt om even een praatje te maken met kantoorgenoten of gezellig samen te lunchen. Deze algemene ruimte kan gemakkelijk worden omgebouwd voor een bedrijfsborrel of een informele presentatie.
Voorzien van alle gemakken
Ingericht op zakendoen. Het kantoorgebouw telt 10 kantoorruimtes van 10 tot 25m2, een compleet ingerichte vergaderruimte (12 personen), een pantry met Nespresso-machine, 2 toiletgroepen, een sfeervolle ontvangstruimte, 10 overdekte parkeerplaatsen en 4 bezoekersparkeerplaatsen. Het gebouw is voorzien van airconditioning (koeling en verwarming), een alarmsysteem, toegangscontrolesysteem en een snelle internetverbinding.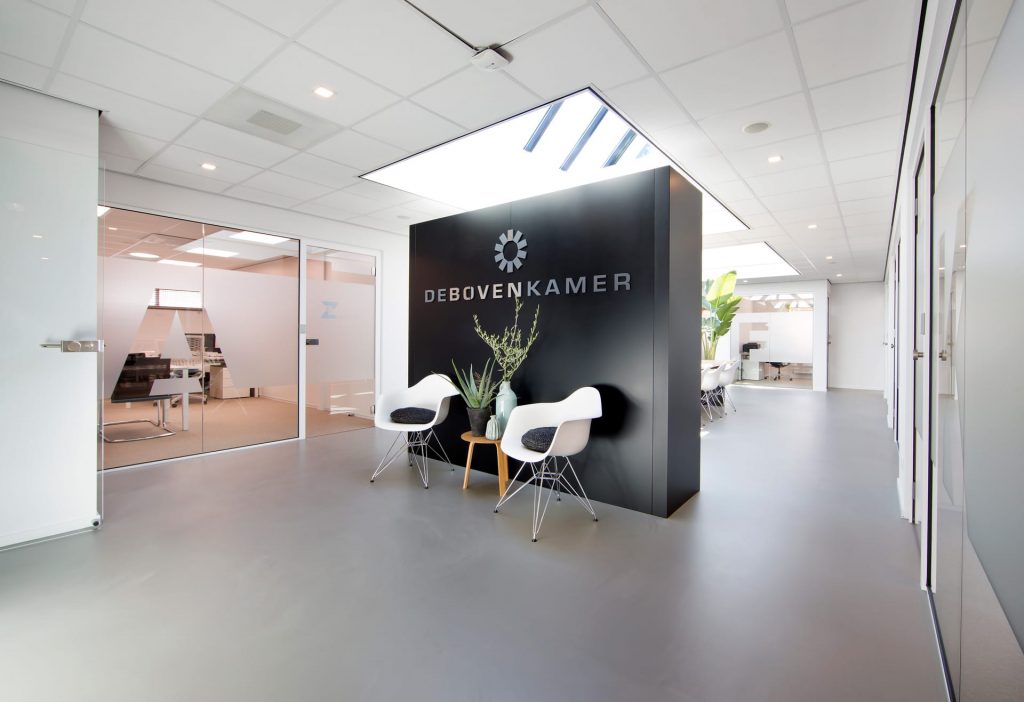 Maak een afspraak voor een bezichtiging

Bel direct 0413 246 391 of stuur ons een whatsapp 06 531 399 10 om een afspraak in te plannen.
Binnen 5 minuten kantoor-ready
Je bent op zoek naar een kantoorruimte waarbij je snel aan de gang kunt als professional van jouw diensten. Bij ons zijn onze kantoorruimtes zo ingericht dat je plug-and-play aan de slag kunt. Volledig ingerichte kantoorruimte waarbij je jouw computer in no-time hebt aangesloten. Direct gereed om aan het werkt te gaan.